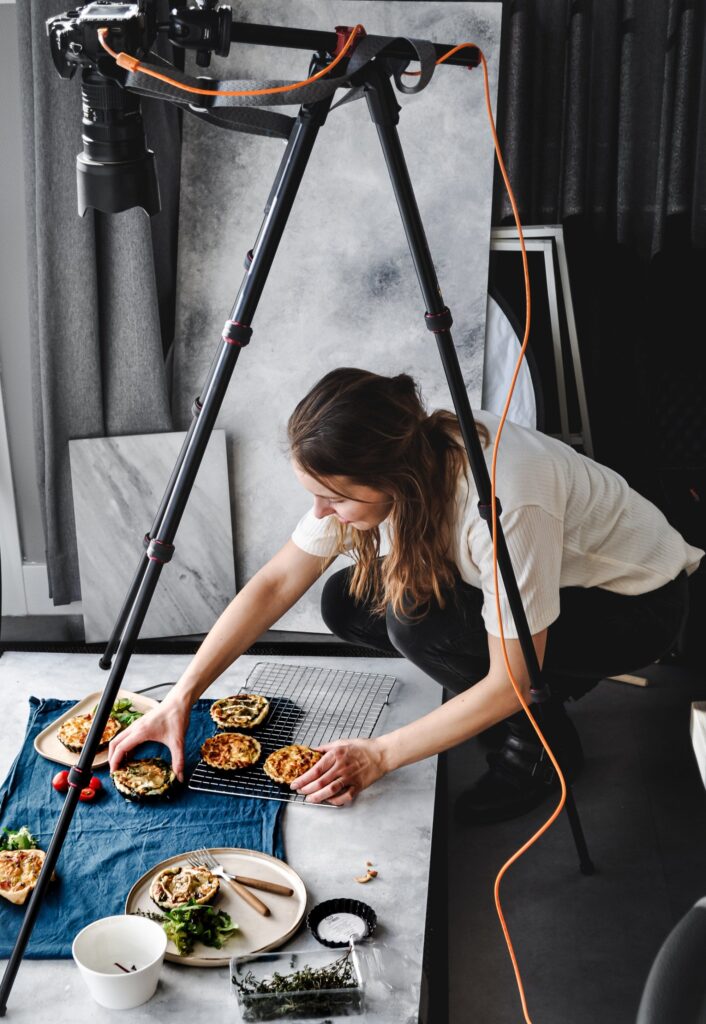 What is appealing to your eyes is always appetizing. Foodies can now make their passion into a successful career by professionally working as a food stylist. Implement your love for documenting food by capturing photographs and styling it in the most attractive way possible. It is their job to ensure that the food appears visually striking in the pictures. One has to have a very unique and creative side to create aesthetically pleasing images. With a knack of styling and curating the dish the task of a food stylist is a top notch.
To be able to work in one of the most interesting career, which is done with at most passion one needs to posses certain set of skills. By mastering those skills there will be a wide range of opportunities that open up in front of you.
Attention to details
Outstanding photography and photo-editing skills
Knowledge of food and its designing & garnishing strategy
A good deal of understanding about the colour scheme
Creative and imaginative skills
Advertising and marketing skills
Being passionate about food, is that all that is required to be a professional food stylist?
Well, definitely not. Having passion for food and basic knowledge about photography is the initial stage. There are technicalities that needs to be applied in this field. For this it is recommended that you must take professional course, namely, a degree in Culinary Arts or Hotel Management chef course. Some are mentioned below
Diploma in Culinary Management
Certificate in Culinary Skills
BSc in Culinary Arts and Food Service Management
Graduate Certificate in Culinary Arts
Masters of Arts in Teaching – Culinary Arts
Master of Hotel Management in Catering Technology
Hope to see many foodies out there rolling on with this opportunity and getting the best out of it!!